Is networking still a valid strategy to advertise your counseling services?
…Yes! But there are some best practices to consider to make sure you're set up for success in how you network. Read on to learn how to advertise counseling services through networking.
With all the awesome advances in technology we have access to in order to build our practice, networking still wins out when it comes to marketing your private practice. In this article, I share how to advertise counseling services through networking.
What is Networking?
For all y'all youngins out there like me: What is networking?
When I first started in private practice I thought networking meant going to stuffy meetings and exchanging business cards with people in other professions like lawyers and physicians.
Though this isn't a completely fruitless thing to do, this isn't the kind of networking I'm talking about. Personally, these types of big networking gatherings haven't done anything meaningful for my practice.
I'm talking about pulling out your inner scrappy self and meeting people one-on-one.
Like for real, face-to-face.
Don't freak out, I walk you through it here.
How to Advertise Counseling Services Through Networking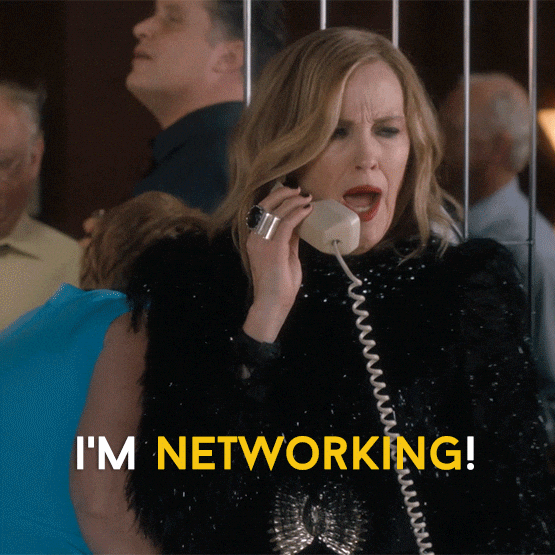 When I first started in private practice, I thought I needed to reach out to strangers I'd never met in order to network. Though sometimes this can be a useful tool, it's not where I recommend you begin to advertise your counseling services.
The key is to leverage the tools you already have when it comes to networking. That means leveraging the people you already know.
1. Make a list of your networks
Who are your networks? Literally, everyone you already met in your life. Start with your mom and then build out from there. 😆
In all seriousness, you don't need to reinvent the wheel here. You don't have to try to reach out to people you don't know who won't give you the time of day. The people you already know are your best networks to start with.
I encourage you to physically sit down and write out a list of all the people in your existing networks. Start with the people closest to you and branch outwards from there. You can also check your friend circles on social media and see if there's anyone you might have forgotten about. Here are some examples of people to consider for your list:
Family
Friends
Neighbors
Fellow therapists
Former classmates
Old professors
Co-workers
Fellow church-goers
People you interact with online
Intramural sports buddies
Dentist
Chiropractor
…and so on!
The people you already know are your base of referring networks. One thing that surprised me when I first started out is how many of my initial clients were friends of friends of friends. Simply by reaching out to your immediate circles in an intentional way can make a huge difference for your private practice.
2. Be social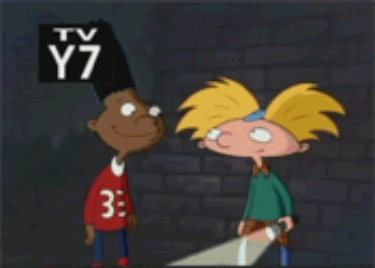 Not the social media kind of social, the face-to-face kind of social. Sitting down with someone and having a face-to-face conversation makes a huge difference. Gathering people one-on-one or in smaller groups is highly impactful.
Stay in touch with the networks you already have. The people you already know are people to reach out to, invite to coffee, or hop on a phone call with. Here are some excuses to reach out for a networking meeting:
If something relevant shows up on a friend's Facebook feed, reach out to them for a chat about it.
Reach out to friends you haven't spoken with in a while just to catch up.
Reconnect with an old colleague or professor you haven't seen in a while.
If someone you know is a local therapist, reach out for the sake of networking – they're likely interested in doing the same with you!
A key strategy I personally use here is to follow my intuition about who I meet up with. The goal isn't to meet up with everyone and their mom. Check in with yourself and see if there are certain people who stand out to you from your list of networks and prioritize meeting up with them.
If you do meet people through social media, try to connect in-person when possible. I've had the wonderful opportunity of connecting in-person with many of you who I first met through Facebook, YouTube, and Instagram. It's such a wonderful opportunity and I also enjoy it so much!
3. Don't oversell your work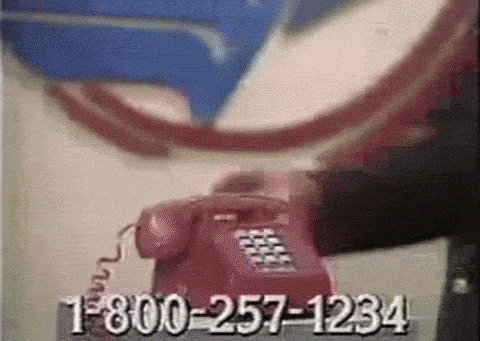 I don't want you to come across like a cheesy infomercial in your networking meeting!
When you meet up with someone for networking purposes, it's important to treat it as though you're meeting a friend.
Often when I'm networking with other therapists they can come across as though they're trying to sell me a product, when really I just want to get to know them as a person. This leaves me walking away with a bad taste in my mouth because it feels like they only met up with me because they want to use me for their gain.
So save your elevator pitch for another day.
4. Make a genuine connection
Instead, focus on getting to know each other and identifying some of your mutual passions. Don't spend the whole time talking about yourself or your therapy work. Talk to them like a person (because they are a person).
Ask them questions about who they are. Talk about life and make a genuine connection.
Keep in mind: your character and your integrity are your brand as a therapist. People want to see that you are a genuinely good person: trustworthy, honest, and capable of caring for someone else – much like you would in a networking conversation.
So if the person you're speaking with knows that you're a therapist and they see that you're a trustworthy person, they're likely to refer people to you when they know of someone in need.
5. Keep in touch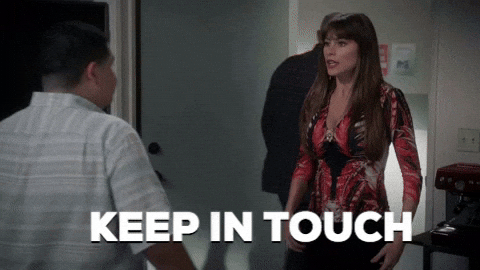 If you make a great connection with someone in your networks, stay in touch! For some of my favorite local therapists, I make it a point to stay in touch through text/email and try to meet up every 6 months or so.
I always keep them on my referral lists when referring out and I also receive a steady stream of ideal client referrals from them.
As you can see, networking serves many purposes beyond simply advertising your counseling practice. By keeping in touch with key people, not only does my practice organically stay busy, but I have an extensive support network of friends and colleagues supporting me in my practice and in life.
And truthfully, we can all use a little more human connection in our lives.
So go take care of yourself and boost your business at the same time by meeting with your networks.
Overcoming Barriers to Networking
There's a good chance that after reading through this post you might be thinking: that sounds great, but I'm not the kind of person who can just reach out and ask someone to hang out for networking purposes.
I hear this all the time. Reaching out to people we may not have contacted in a while or who we haven't hung out with individually before can seem scary. I mean, SUPER scary. It can feel like going on a first date.
But as with most things, with time and practice, it becomes less scary. Eventually, you may be surprised by how enjoyable it is!
If fears or insecurities are holding you back from taking the plunge into networking, I encourage you to reflect on how you might support a client experiencing this fear. Maybe it might be helpful to use some affirming mantras. It might be helpful to find a supportive friend to be your personal cheerleader. Maybe you might use a systematic desensitization approach and take some baby steps to slowly inch closer to your goal.
I know these tips may sound so simple and maybe even a little bit stuck in the Stone Age, but I assure you an hour spent face-to-face with a human being is going to bring you way more referrals than an hour spent in front of your computer working on your website or scrolling through Instagram.
Ready to dive deeper into starting a private practice? I have a free guide for that! Check it out here to grab your free guide: Start a Private Practice in Counseling
Until next time, from one therapist to another: I wish you well.
-Marie
Photo by Tadas Mikuckis on Unsplash